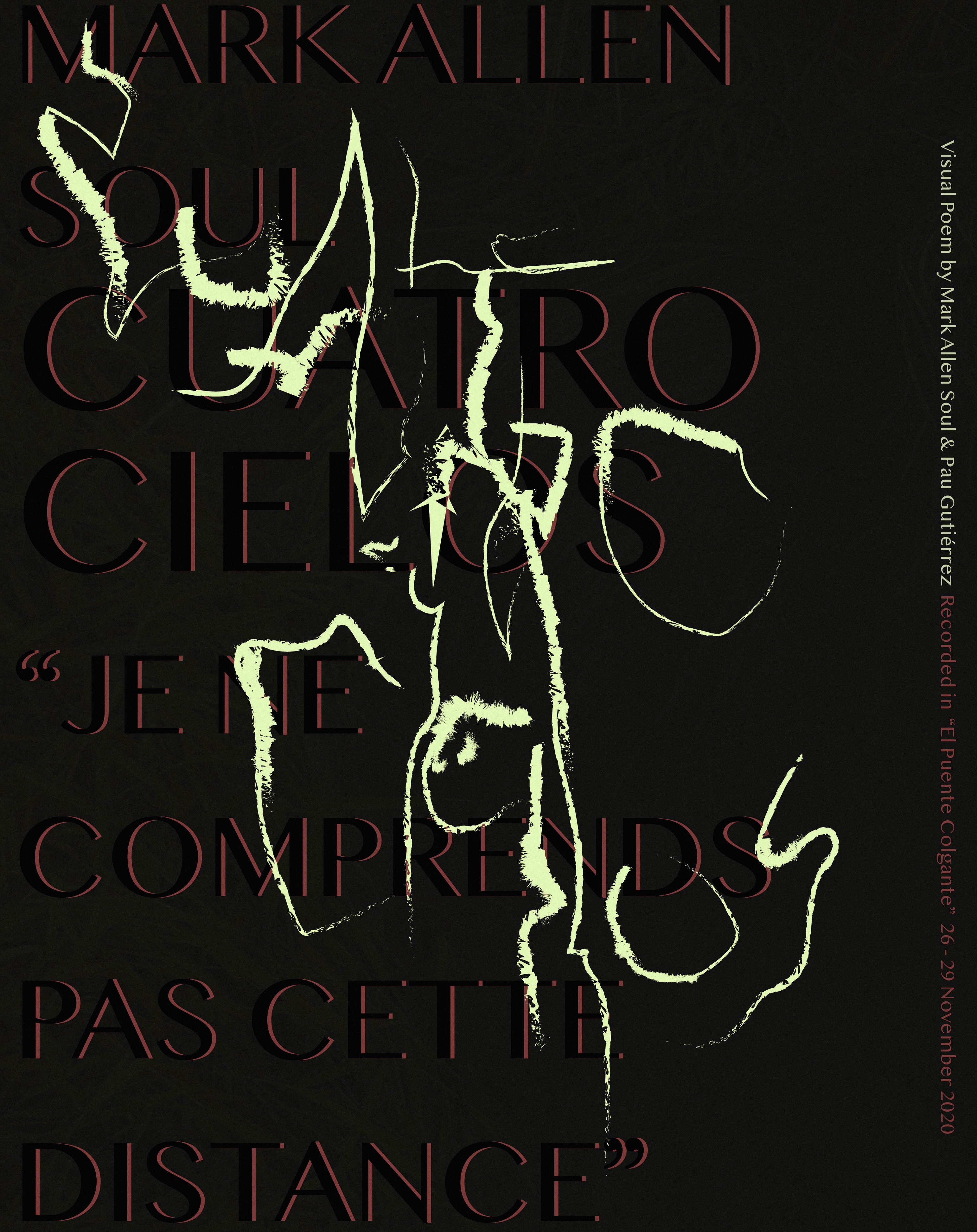 Cuatro Cielos (Four Skies)
Visual poem,
Short film
2021
Directed, Written and Starred by Mark Allen Soul.
Directed, Recorded and Edited by
Pau Gutierrez
.
Music includes Samples by Mark Allen Soul and William Basinski.
Artwork by Mark Allen Soul
Cuatro Cielos
(Four Skies)
is a visual poem co-directed with Pau Gutiérrez recorded in
El Puente Colgante
between November 26th and 29th, 2020.
The short film tells a story of a profound loss of temporal and personal sense in relation to everything around us, an aimless journey towards the shores of an ocean called loneliness.
Through the repetition of certain phrases and visual metaphors mythologized and materialized in a naked body that allows itself to be dominated by the beings of nature, the identity of someone unable to find any refuge; neither in places, people or memories themselves, is reflected.
Cuatro Cielos premiered on January 13th, 2021 at the Fine Arts Academy of Barcelona.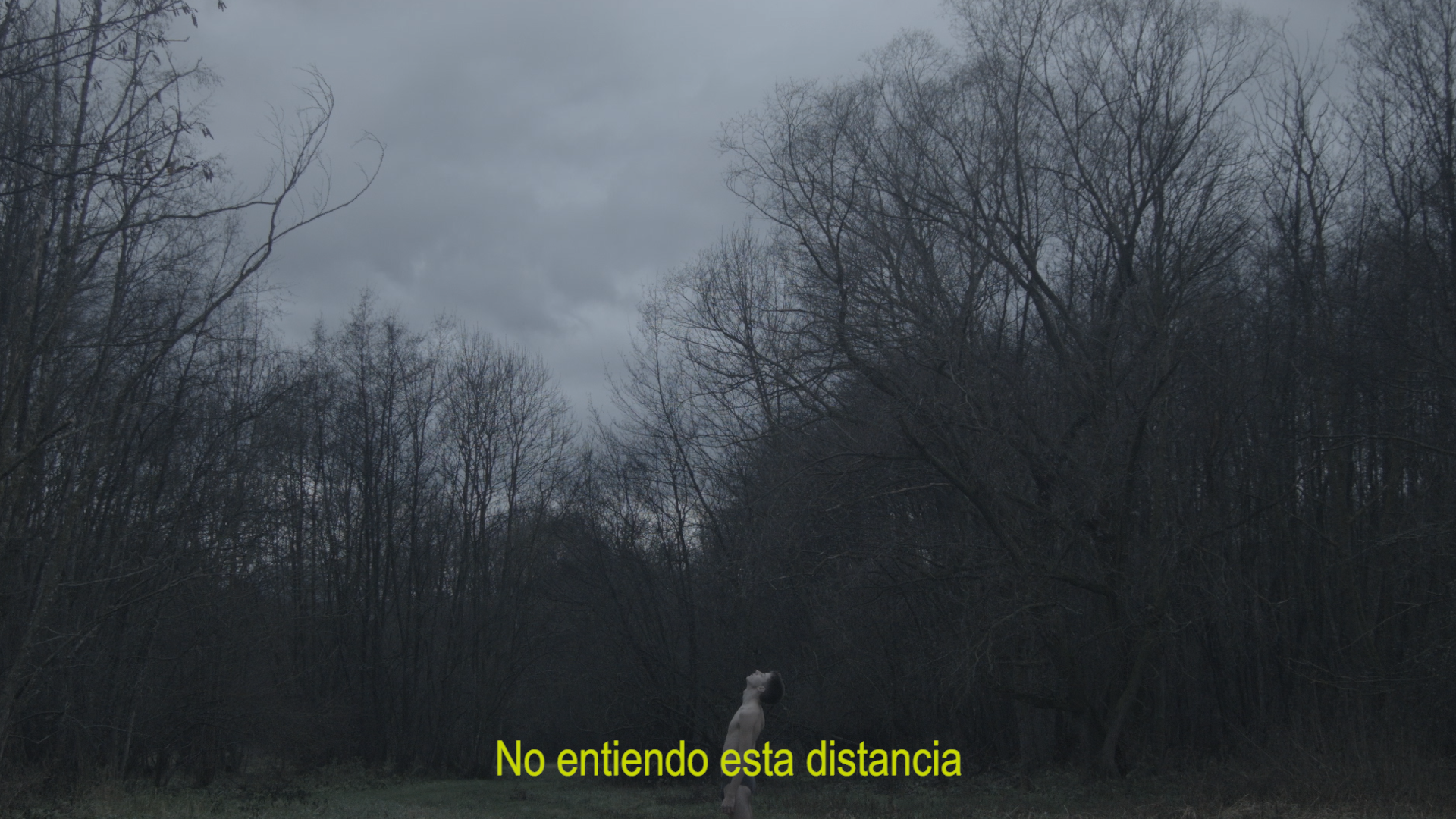 back to menu